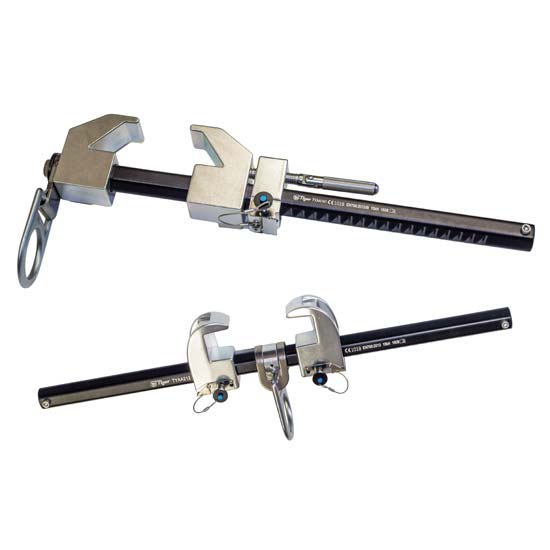 Tiger beam anchors are used as anchorage connectors for personal fall arrest systems. They are designed to
be attached to Horizontal I-Beams with an attached personal fall arrest system (full body safety harness, shock
absorbing lanyard or fall arrest block). The Tiger single jaw sliding clamp can also be attached to Vertical I-Beams.
Beam Flange Sizes: The Fixed Beam Anchor may only be installed on beams with flanges within the adjustment range of the model.
Capacity: This Fixed Beam Anchor is designed for one person use only, with a combined weight (clothing, tools, etc.) of no more than 309 lbs (140kgs). No more than one personal protective system may be connected to this equipment at one time.
CE Certified – CE 1019
Minimum Breaking Strength 22.3kN (5,000lb/2.27tonne)
Capacity 140 kg (309 lbs)
Quick and versatile anchorage point for personal fall protection equipment
Easy adjustment
Beam width ranges 2.5" to 24", 6.35cm to 60cm
Maximum flange thickness 1.5", 3.8cm
Unit weight from 1.9kg – 3.5kg (4.2 – 7.85 lbs)
These units meet the requirements of EN 795:2012/B and ANSI/ASSE Z359.1-2007