Tiger Lifting North America is your premier provider for lifting solutions tailored to the diverse needs of various industries. At Tiger Lifting, we understand that different sectors demand specialized equipment to meet their unique challenges and requirements. With a wealth of expertise spanning across multiple industries, we take pride in delivering cutting-edge lifting solutions that seamlessly align with the specific applications of our clients. Whether you operate in manufacturing, construction, energy, or any other sector, our commitment to excellence ensures that you receive the most reliable and efficient material lifting equipment.
Elevate your aerospace operations with Tiger Lifting's precision-engineered lifting solutions. Our material handling equipment ensures the safe and efficient handling of aerospace components, meeting the stringent requirements of this high-precision industry.
Tiger Lifting equipment, including our line of hoists and trolleys, are designed to handle the unique demands of the agricultural sector. Our product lines provide reliability and efficiency for tasks ranging from equipment maintenance to product lifting.
Drive efficient operations with Tiger's specialized equipment. When you need to lift heavy components during vehicle manufacturing and assembly, our lifting solutions are engineered to keep your automotive operations running smoothly.
Elevate your bridge construction projects with our hoists and beam clamps. Designed to meet the demanding requirements of bridge construction, our equipment provides the strength and precision needed for lifting and placing heavy components. Trust Tiger Lifting for unparalleled reliability.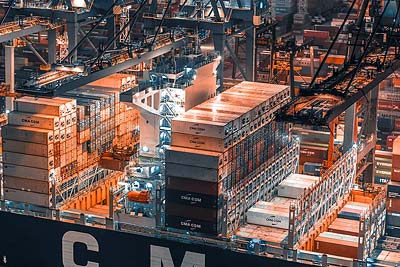 From securing cargo with robust beam clamps to ensuring smooth movement with precision trolleys, our equipment optimizes efficiency and safety in cargo operations. Our solutions that elevate the loading, unloading, and transportation of goods, ensuring a seamless journey from warehouse to destination.
Build with confidence using Tiger Lifting's rugged hoists. From lifting heavy construction materials to equipment handling, our products are built to withstand the demands of the construction industry, contributing to the seamless progress of your projects.
Shape the future of fabrication with Tiger Lifting's versatile lifting equipment. Designed for precision and efficiency, our solutions support the fabrication process, from handling raw materials to lifting finished products, ensuring optimal workflow in your fabrication facilities.
Ensure the highest standards in the food industry with Tiger Lifting's food-grade reliable lifting solutions, including trolleys and hoists. From handling ingredients to equipment maintenance, our equipment is crafted to meet the specific needs of the food industry.
Power up your machinery and equipment repair operations with our robust lifting solutions, featuring lever hoists and hand hoists. Our equipment is designed to handle the weight and complexity of heavy machinery, facilitating safe and efficient repair and maintenance tasks.
Drive efficiency in manufacturing with Tiger Lifting's versatile lifting equipment. From assembly lines to material handling, our solutions are tailored to enhance productivity and ensure the smooth flow of operations in the manufacturing sector.
Navigate the challenges of the marine industry with our marine-grade lifting solutions, including lever hoists and chain blocks. Our equipment is built to withstand the corrosive effects of saltwater environments, ensuring the safe and reliable lifting of marine components.
Our hoists are designed and built to endure the challenging conditions of mining environments. Whether lifting substantial loads or facilitating intricate maintenance tasks, count on Tiger to meet the safety standards needed for mining.
Empower your power plant operations with Tiger Lifting's robust lifting solutions. From the installation of heavy machinery to routine maintenance, our equipment is designed to meet the unique demands of power plants, ensuring the continuous and reliable generation of energy.
Optimize refinery operations with Tiger's lifting solutions. Our  hoists and trolleys are crafted to meet the specific demands of refinery environments. Trust Tiger Lifting for reliable and precise solutions, ensuring seamless and safe operations in refining processes.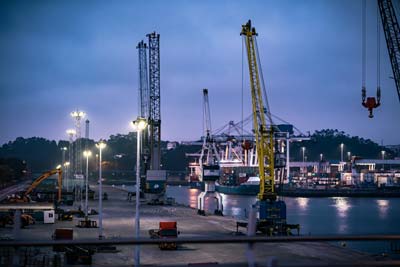 Shipyards and Ship Repair
Experience precision in every lift with hoists for shipbuilding. Our specialized equipment ensures efficient and secure handling of heavy components, from ship sections to maritime machinery. Trust Tiger Lifting for steadfast support in your shipbuilding projects.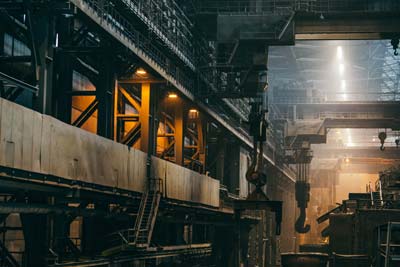 Our lever hoists and trolleys are crafted to meet the rigorous demands of steel manufacturing processes. Whether handling heavy loads or facilitating maintenance tasks, Tiger Lifting ensures the strength and reliability essential for seamless operations in steel plants.
Optimize turbine operations with our dependable lever hoists and trolleys. Our products heavy duty, proven for turbine installation, maintenance, and repair. Tiger Lifting is committed to reliability and efficiency, ensuring the optimal performance and safety of turbine-related processes.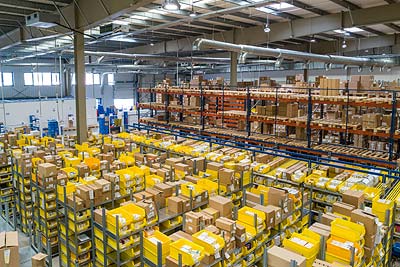 Optimize your warehousing operations with Tiger hoists. From pallet handling to the movement of goods, our equipment will enhance the productivity and safety of warehousing activities, contributing to the seamless functioning of your logistics operations.