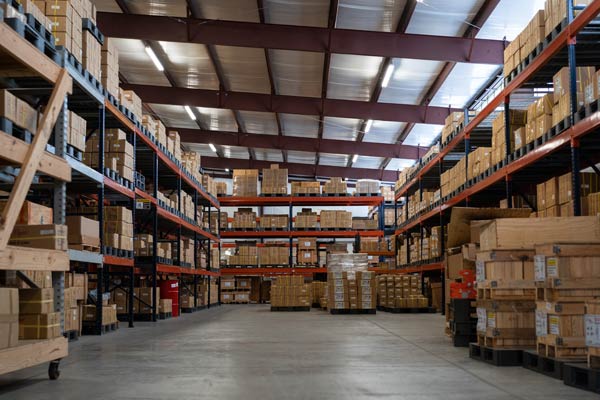 Tiger Lifting North America, Inc. is the home of ultimate quality, durable, and safe products. Tiger Lifting has been proudly manufactured in Taiwan for over 50 years. Tiger has a proven track record and an enviable reputation for supplying high quality, safe, stable products into a variety of demanding industries globally. We offer a full range of hoisting, winching, and fall arrest products. Our hoisting range includes chain blocks, lever hoists, air chain hoists, trolleys, specialty clamps, and combination units. This also includes our proprietary Subsea line of lifting equipment. We offer a wide range of winches for a variety of applications. We also offer spark proof, corrosion resistant, and bespoke OEM products for special applications. Our height safety hardware includes beam anchors, fall arrest block, and carabiners.
We have distribution centers that range from Asia, Europe, and North America with our manufacturing plant based in Taiwan. Our range includes unique, patented designs and our products meet or exceed all relevant international standards for serving all sectors of global industry.
As the manufacturer of our hoisting and winching products, we hold complete technical files to provide full back-up and reassurance on our products' performance and to ensure that advice for our equipment is readily available. We have a wealth of technical expertise to give our customers full product support.
As a brand to rely on, robust and reliable are phrases synonymous with Tiger Products. They must be, and are, of the highest quality in order to meet the lifting requirements specified by our customers and to operate effectively in the extremely harsh environmental conditions our clients often place them in.
Tiger Lifting North America is proud to be family owned and operated. We are committed to introducing the finest quality lifting and pulling products. These products will be promoted and serviced by honorable distributors that are dedicated to the shipyard, petrochemical, power, pulp / paper, construction, mining, offshore, and automotive industries. Tiger products will give our customers the assurance of satisfaction, through performance, during and after each job. We will serve you from our home in Louisiana.
Every hoist has been factory load tested at a minimum of 125% of rated capacity, in accordance with ASME B30.16 and ASME B30.21 requirements.